Super Cute Tea-Cup Gardens: With The Best Low-Maintenance Plants
So maybe you're not super into gardening. Maybe you don't believe you have a green thumb. But you really wish you had some life in your home or apartment.
Succulents and cacti are a huge trend right now and for good reason. They are super cute, they give your house a pop of color and some life, and they are super easy to care for and afford.
You can get them at any plant or home store.
I have some on my window sill (pink, blue, yellow, and red!), and I only have to water them an oz every couple weeks! And it cost me under ten bucks for all of them.
They were originally in those black planter containers, and they were kind of, well, ugly. So I did some digging around and found this super easy (and affordable) container to home them in.
Introducing the little teacup plant holder.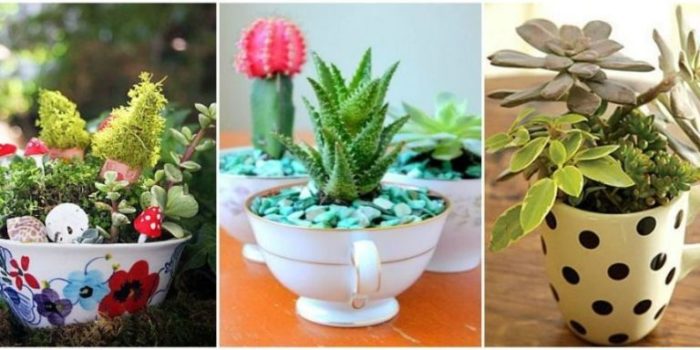 (Photo Credit: http://www.countryliving.com/diy-crafts/g2769/4-simple-teacup-gardens-4039/)
All you have to do is buy some teacups at your antique store or market, good soil, pretty, colorful rocks, and some sweet little cacti and succulents. Voila! Beautiful, little plant holders that don't cost much.
If you're really crafty you can even paint the tea cups how you like. Or if you have kids, make it into a craft project and the containers can be both colorful, cute, and a good memory.
Comment and share your projects below!