Beginner Couponing Hacks—Begin Saving Money (Really Start Today)
It's insane how much money coupons save? It's not just a worthless small amount.
It's a lot of cash.
So I had to try it out to really believe I could save enough money to put my time into it.
It was a lot harder than I believed as well. And I didn't really have the entire notion of how to do couponing. Where the best areas were to locate them, how to organize, how to compare…nothing… I didn't understand.
So after a lot of research as well as plenty of training (Thanks Susan!), I've arrived at the stage that I'm truly saving a decent amount now. Though, I'm not as outstanding as some of these extreme couponers. (Sometimes you hear crazy stories where they even get money back, I personally think it's a lie, but whom am I to judge)
I strongly recommend reading my post before starting on your own coupon career course, especially with creating a budget binder. It's a really good idea to maintain track of your cash through this process.
Here are my life-hacks for beginner couponers.
Best Places to Locate Coupons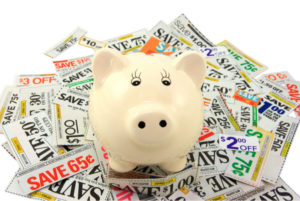 Image Credit: http://freebies2deals.com/category/couponing-101
Fortunately, this is a pretty simple task.
Paper inserts—you can find plenty of coupons in your weekly newspaper. In addition , this is a simple approach to compare across shops for the very best sales.

Magazines —like the weekly paper, there are free trials seen in magazines and some good coupons.

eCoupons—quite simple because you are able to pull them up on your own phone. Additionally, there are some that will sync onto your store loyalty card and are deducted from your total at the register. Quite the suitable strategy to handle couponing.

Catalina coupons—ordinarily they come on your receipts. After you checkout at the store or you get them.

Tearpads/Blinkies—any coupons that are located in the store usually with the product.
How to Utilize Your Coupon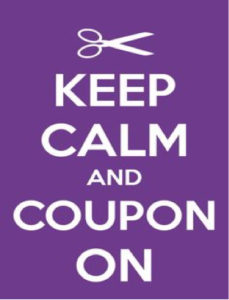 Image credit: https://s-media-cache-ak0.pinimg.com/236x/e0/5e/79/e05e790fdb5de62617cd134709c3db4f.jpg
Attempt to purchase your things at the lowest price point, such as when they go on sale. Don't squander it on full-cost items.
While you plan • Read your coupon and understand them. Don't merely skim. You might have a misunderstanding that loses you money. Couponing101.com has a terrific rundown of how to read your coupons!
Follow your store's sale-cycles. When you get the hang of this and have monitored it long enough, you won't have to guess at when you can get things for the lowest cost. Check out this grocery store sales cycle guide at livingrichwithcoupons.com.

Understand your shop's policies. Just how many times can you do that? Can you stack a shop coupon using a manufacturer coupon (note: you can't pile two makers coupons)? Will they price match with their challengers? All of these are things you have to understand. This means you can readily choose the best store to shop at.

Be ok going to multiple stores. I know, I understand, this really isn't any fun. But my decision to be disposed to go the extra mile for costs has really paid off.

Stock up! After that you need to go purchase the bread price that is full. So instead, purchase several loaves (or whatever item) at once. It saves you a lot on the things later on, while this might be a little more expensive in the instant moment. However it sure beats needing to wait for them to go on sale again.
Arrange Your Coupons
Organization is key in couponing. You'll miss a whole lot of deals you could have had and drive yourself crazy.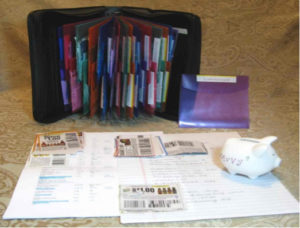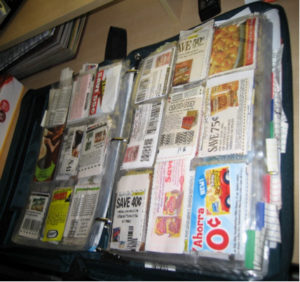 (Credit: Left – http://strivetosimplify.com/get-into-the-coupon-game-clip-organize-save/ Right – https://socalsavings.wordpress.com/2010/05/06/organizing-coupons/)
I have a budget binder that I keep in tabs on cost of budgeting and grocery stores. Additionally, it has sleeves of pockets which hold my coupon clippings. With the help of sticky notes, I can very quickly pair and mark what I'm going to utilize.
Plan And Defeat
This all takes time, as you desire you will either attack it ambitiously or slowly. But it's always wise to make cost effective trips to the supermarket.
These uncomplicated life hacks will make your life in couponing easier, trust me!